Friel's Founder and Director Clare Friel recognised at The Great British Businesswoman Awards 2021.
The Great British Businesswoman Awards held virtually on 14th October 2021 brought together companies from across the UK to celebrate the women who are changing the face of business across the country. The awards showcased business role models, advocates and mentors, as well as the inspirational women leading businesses and those ascending to new heights!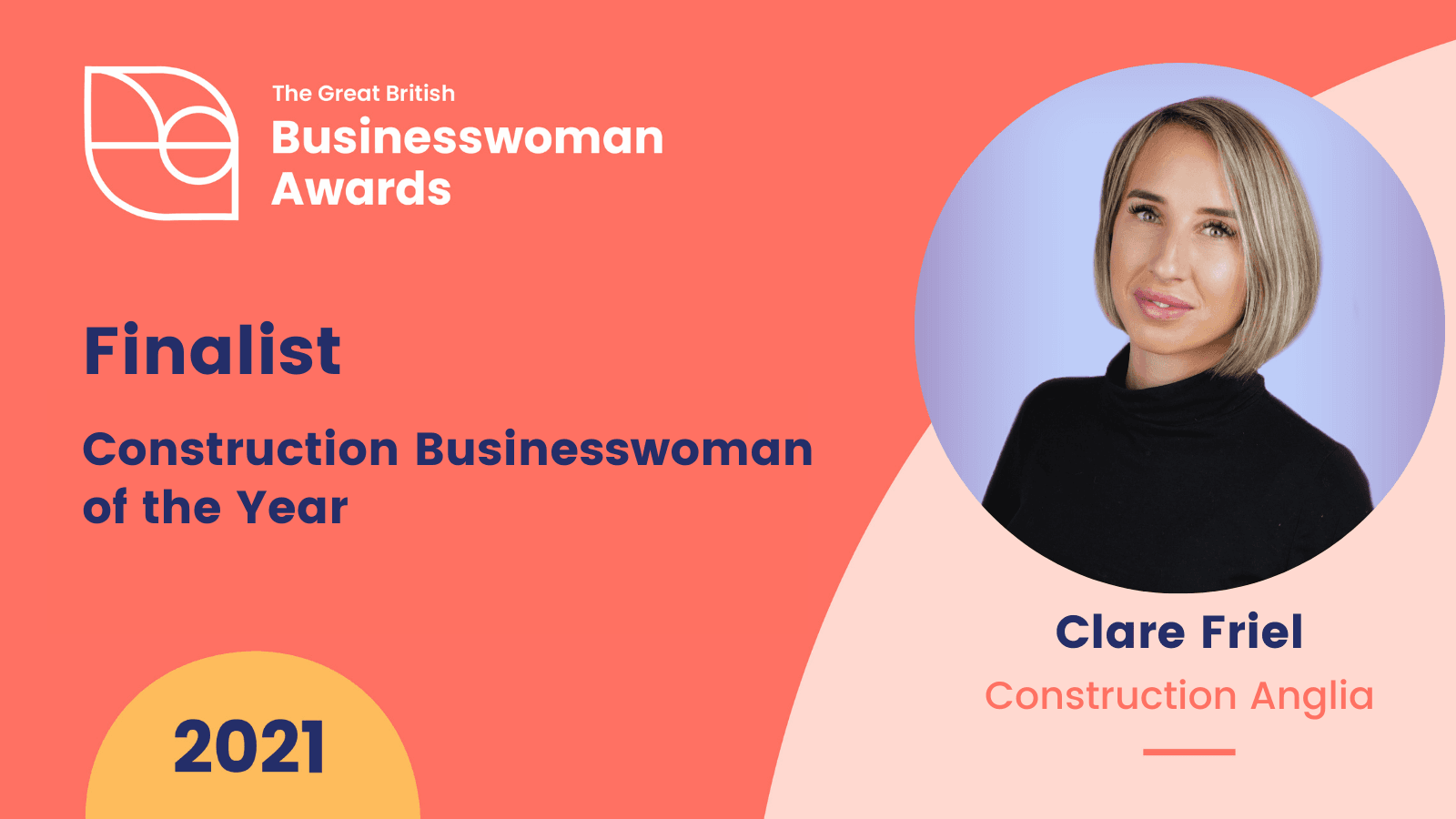 Clare was shortlisted as a finalist for the Construction Businesswoman of the Year category. Her input setting up Construction Anglia, the content hub for everyone working in construction across East Anglia, as well as her various other roles within the industry, saw her beating off stiff competition to the shortlist.

Although not crowned as the overall winner, Team Friel was super proud of our chief Flamingo for being shortlisted when over 600 entries were submitted.
The Construction Industry is an amazing sector to work in. Although many associate it being a male-driven industry, there are plenty of talented women within it and I was so chuffed and honoured to be shortlisted for this prestigious award.
Well done Clare from all of the flock here at Friel!

For more on the Great British Businesswomen Awards, head over to their website - click here!

Have you found us yet??
We're hiding on our website somewhere. Find all of us to get the party started.
See who you've found