This week is a time to celebrate all the hard-working apprentices across the UK for National Apprenticeship Week!
This year's theme is based around 'Build the future', highlighting how apprenticeships can benefit both businesses and individuals. The annual week-long celebration runs from 7th - 13th February, with many getting involved to shine the spotlight on this professional development route.
Apprenticeships have gained popularity in recent years. Benefits include earning a wage whilst learning, receiving qualifications, gaining an insight into work life, independence, improving skills, gaining maturity and respect. The lack of student debt at the end of the qualification is also a major pulling point for many!

For National Apprenticeship Week, we interviewed our two amazing apprentices Nia and Libby to get their thoughts on being an apprentice!
What level are you currently working at?
Libby: I am currently studying Level Three Content Producing here at Friel.
Nia: I am currently doing a Digital Marketing Degree Apprenticeship through Anglia Ruskin University.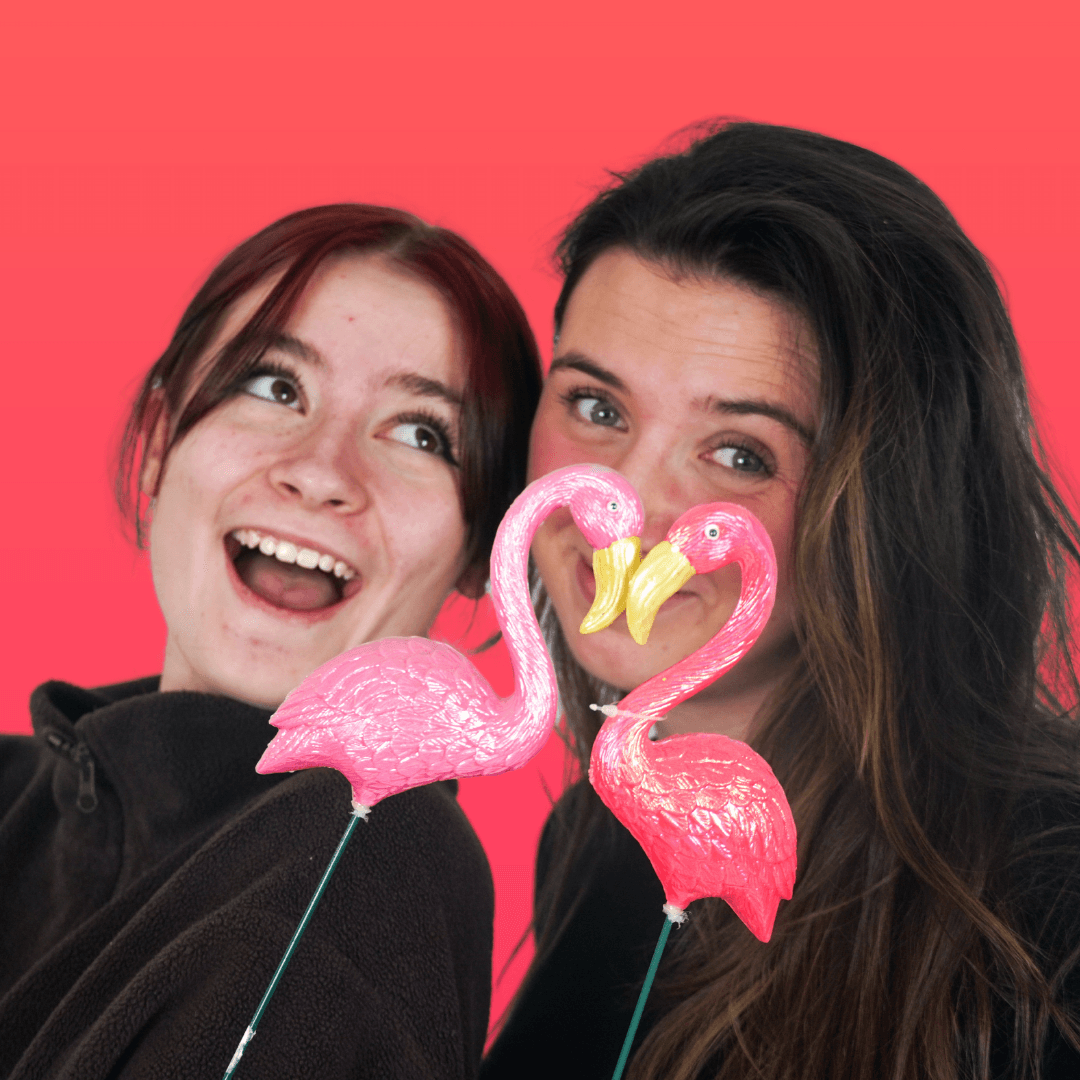 Why did you choose to do this apprenticeship?

Libby: I chose to do this apprenticeship because I love being creative and hands-on. I prefer my apprenticeship over school because learning in a classroom just wasn't for me. An apprenticeship gives you really good real-life work experience.
Nia: At A-level I studied Graphic Design, Film Studies, and Media Studies. On seeing the prospectus for the Digital Marketing Degree Apprenticeship, I immediately felt that it was the course for me, allowing me to be creative, and align real-life work experience with a recognised Marketing qualification.

What's your daily routine?
Libby: As soon as I arrive at work I look through Slack and Monday which are task software we have at Friel. These enable me to see what tasks I have been set and also reply to anything my colleagues have said to me. If and when I have spare time during the working day, I will complete tasks that have been set through my training course.
Nia: As an apprentice at Friel I usually start my day by going through Slack and Monday to go over any tasks that may have been set by the senior team. My responsibilities throughout the week include assisting senior management, running social media accounts, running the company's TikTok account, and creating content/ designs for clients. On Friday's I have the whole day set to completing work for the degree side of my apprenticeship. This is mainly completed online, however once every two months I go onto campus at Anglia Ruskin University where I complete workshops alongside my course peers.
What was your main concern before doing an Apprenticeship?
Libby: My main concern before doing an apprenticeship was if I was going to have a fear of missing out from Sixth Form and not being with all my friends every day. But in the end, there was no need to worry as I have made many friends here and I have so much fun here whilst learning.
Nia: As most of my friends were going to University I felt that I could be missing out on the 'uni experience'. It was odd at first as most of my friends were getting home from a night out whilst I was getting ready to go to work! I soon realised that I would much rather be in the position I am in now as I am making money and getting a qualification at the same time. I am also able to visit my friends when I want and can go out at the weekend so I don't feel as if I am missing out on anything.
What is your advice for someone who isn't sure whether to do an apprenticeship?
Libby: Ask friends or family for advice, plus speak to someone who's doing an apprenticeship to get their first-hand experience. I would thoroughly recommend it as you get so much experience of what a job is like and you feel grown up and independent, plus you get to develop new skills and learn lots of new things - whilst earning money!
Nia: I would definitely recommend doing an apprenticeship. However, if you are just leaving college but are not 100% sure what you want to do i.e uni, work or apprenticeship, etc, then perhaps take a gap year. This will allow you to make the right decision as you will have as much time as you want to consider all of your options. Considering what you would like to do as a career is also something to keep in mind when making your decision as there is not much point in going to university so you can get a certain job role which you could also get through an apprenticeship.
How has Friel helped you?
Libby: Working at Friel has allowed me to gain confidence and learn more skills within content producing and digital marketing. The Friel team are always there to help me if I'm struggling with any work and are amazing at letting me know when I have completed a good piece of work - which has helped my confidence lots.
Nia: Friel has provided me with so much support in terms of my apprenticeship. They always make sure that my degree work takes priority so if I need to spend an extra hour or so on it, it is never a problem. On top of this, if I can't understand a task I have been set the team is always there to help me make sense of it. Friel has provided me with many learning opportunities such as online courses, webinars, and tutorials. Since starting in September I can safely say that I have expanded my knowledge of marketing by a huge amount and have already seen some of my work for clients in the national press!
Helping support young people into the professional world is something Friel's MD Clare has always wanted for the business.

"Apprentices are valuable because it not only gives them the opportunity to learn on the job, it brings a fresh set of eyes to the business. For example, trends on Social Media platforms such as TikTok can change overnight so it's great to have their input to ensure the content we are producing for clients is current. Personally, I love seeing how they develop from the shy, quiet individuals they start as and grow into confident, professionals."